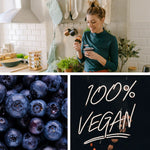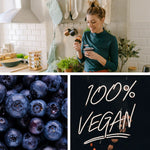 At the source of customer research: What do consumers really value in plant-based snacks? 
In spring 2022, Foodiq researched consumers' wishes regarding plant-based snacks. In this article, we have gathered the most important observations regarding consumer behaviour and wishes. 

The product types that were found most interesting were quark-type snacks and protein puddings. Seasoned gurts and layered gurts also attracted interest. 
This is what consumers want from a plant-based product: 
* Taste 
* Price 
* Quality 
* Healthiness 
* Pleasant structure 

Taste is clearly the most important spontaneous selection criterion for plant-based snacks, followed by price. In addition, quality, healthiness and sugar-free or low-sugar content were named as important selection criteria. When it comes to taste, consumers were looking for fruity flavours. 
The environment and animal rights are also reasons for choosing a plant-based product, but if the product does not taste good, there is no reason to eat it.   
Ethics, production in Finland and nutritional content are also frequently cited as selection criteria. Local resources, local people, fresh products – smaller carbon footprint. This is the type of combination that consumers appreciate.  
What keeps them from buying the products? 
Many businesses in the food industry still target their plant-based products at vegans. In our opinion, this is wasting the greatest potential! Foodiq has always strived for the Also for vegans mindset, which encourages everyone to get to know plant-based products and their benefits. 
Plant-based products arouse interest: the selection in stores seems to be growing, and more and more consumers have woken up to trying plant-based products. However, 20% of the respondents to our survey would like to find products that are more pleasing to them.  
So what kind of product would they buy? Well, it would have to meet the following criteria: 
* Sugar-free or low-sugar
  * Finnish
* Tastier
* Higher protein content
  * More affordable
75% are very precise about the origin of the product.
The demands pose a challenge to the product manufacturer. That is precisely why we cannot resist luring you to take a peek at the idea of Foodiq's
fermented gurt base.
For more details about Foodiq's customer research, contact CMO Jari Karlsson: +358 40 196 1744, jari@foodiq.fi 
You can download the PDF report of the study
from here.
Report is available only in Finnish.