Together, we can make a positive impact on people's lives and the planet.
I am excited to share with you how Foodiq is leading the charge in the plant-based 2.0 revolution with our groundbreaking MLC (Multi-Layer Cooking) process. As a Nordic co-manufacturing provider, we are dedicated to enabling a more sustainable and innovative plant-based food industry, and we are thrilled to be at the forefront of this exciting movement.
The MLC process has redefined the possibilities of plant-based food production, allowing us to work with an extensive variety of base raw materials, ranging from oats and hemp to rice and fruits. With such a diverse array of ingredients, we can create a wide selection of plant-based products that cater to various healthy preferences and needs. Our goal is to offer consumers a delicious and nutritious alternative to traditional animal-based products, without compromising on taste, texture, or functionality.

At Foodiq, we take pride in the versatility of our products and applications. From plant-based milk and cream to yogurt, puddings, and even ready-to-serve soups and sauces, our MLC process empowers us to develop a comprehensive range of delicious and functional plant-based options. Moreover, our products are fresh, chilled, and carry a clean label, with no e-codes, making them ideal for health-conscious consumers.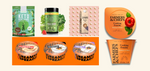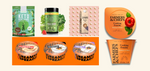 Today, I extend a warm invitation to the food industry to get in touch with us. Together, we can explore the endless possibilities of the plant-based 2.0 food revolution. Whether you are a brand looking to expand your plant-based product line or an entrepreneur with an innovative plant-based idea, we are here to be your trusted partner in bringing these ideas to life.

Let's join forces in shaping a better and more sustainable future for the food industry. Reach out to us at info@foodiq.fi or click "Get in touch" button or right to discover how Foodiq's MLC process can revolutionize your plant-based food journey.

Together, we can make a positive impact on people's lives and the planet.

Best regards,

Robert Savikko
CEO, Foodiq