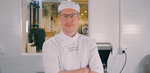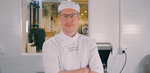 CAREER
Come and join us to develop and manufacture new food innovations. We are constantly looking for inspiring experts to work with us. Currently we offer jobs in Finland and UK.
BUSINESS CONTROLLER
Haemme nyt pääkonttoriimme Helsinkiin vakituiseen työsuhteeseen kokoaikaista Business Controlleria, joka tulee toimimaan keskeisessä roolissa taloushallinnon organisaation rakentamisessa yhtiömme kasvutaipaleella
Lisätietoja
DO YOU WANT TO CHANGE THE WORLD?
We are constantly looking for new, motivated people to join us. If you want to be building future food innovations then leave an open application. We will contact you.
Send a open application