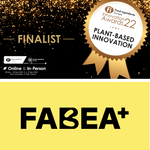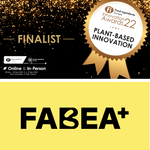 Foodiq's new Magic powder Fabea+ is almost here – the innovative new ingredient was selected among the finalists at the Food ingredients Europe Innovation Awards
The wait is over: Foodiq is launching a completely new plant-based ingredient that will transform the food industry! We're off to a great start: our new innovative ingredient Fabea+, produced from fermented fava beans, has been selected among the 21 finalists at the FI Europe Innovation Awards. Fabea+ is competing in the Plant-based Innovation Award category with four other companies. The winner will be announced on the 6 th of December at the FI Europe fair in Paris.
"We turned fava beans into a magic powder able to upgrade your product to the next level whether it's dairy, grain, or meat. It has zero unwanted side flavor, tons of protein, and fiber. We are beyond exited to see Fabea+ among the finalists at such a prestigious event", tells Pasi Raito, Chief Business Officer at Foodiq.
Founded in 1986, Food ingredients Europe has brought together the world's leading food & beverage suppliers, buyers, R&D experts and production specialists. Fi Europe gathering aims to ensure that excellence and achievement in the food ingredients industry receive the recognition and global celebration they deserve.
Winners of the FI Europe Innovation Awards will be announced on 6th of December at the FI Europe fair in Paris.
Search for the ultimate plant-based ingredient is over
Fabea+ offers a clean slate for food companies to start formulating their final products towards any desired direction.​ Our ingredient can solve any food problem, whether its replacing meat, dairy or grain. As Fabea+ is tasteless, there is no need for trade-offs when it comes to texture, taste or odor of the ingredient.​ Despite the simplicity, Fabea+ is full of benefits as it brings together two hero nutrients – protein and fiber – leaving out everything unnecessary.
Fabea+ powder can take any shape and flavor desired. It can become chips, bread, milk, or pasta, just to name a few. ​
"Fabea+ wasn't born out of necessity but from a passion to simply make food better – to ease the pursuit of future proof food products. The production process was developed from the need to produce healthy and environmentally sustainable food products in the volume required by the food industry", Raito explains.
Want to hear more about Fabea+? Pasi Raito, Fabea+ Chief Business Officer will be happy to give you more information: pasi.raito@foodiq.fi . +358 40 676 6267
More information of the Fi Europe Innovation Awards 2022
from here.