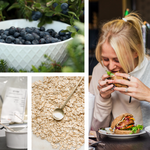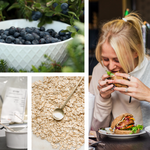 Ingredients of good taste
Foodiq's own product development department, Qhub, makes sure that your product will not become a one-time purchase.
When Foodiq was surveying which factors guide purchase decisions in the plant-based food market, consumers singled out taste as the most important thing.

New plant-based products are constantly popping up on the market, where consumer demands keep growing too. "It's all right" is no longer all right or enough – the product must be truly delicious. If the product does not taste good, consumers will leave it on the shop shelf as decoration after trying it once.

Making a delicious plant-based product is an art that requires special skill – and above all, good taste.

At Foodiq, we make our Qhub product development department available to you. Our top experts make sure that your product also tastes good. Foodiq's research and development model is unique. We create the flavourscapes of the products using natural raw materials, rendering unnecessary additives – well, unnecessary. Our goal is to offer our customers a wide range of flavours while keeping the list of ingredients very narrow.
We can tailor a suitable combination of flavours to the specific needs of your company.
Foodiq's product developers are agile, which means that the first trial versions are ready for tasting in as little as a few weeks. We have thousands of recipes and hundreds of natural ingredients in our selection, which means we can tailor a suitable combination of flavours to the specific needs of your company.
We are at your disposal in all phases of product development and product manufacturing. If your plant-based product is just an idea, we will help refine it, all the way to the store shelf, if needed. You can also turn to us when you want to refine the nuances of the taste of your product to better meet consumers' wishes.
Does your company have an idea for a new plant-based food product, but need help with product development? Would now be a good time to update the taste profile of a familiar product for today's needs? Get in touch with us and make sure your product means good taste!
P.S. In addition to taste, consumers' buying decisions are guided by price, quality, healthiness and pleasant texture, among other factors.
Click here to learn
more about the results of the survey published by Foodiq in spring 2022. Report is available only in Finnish.